TurboChef is one of the Team's primary sponsors. They "design, manufacture and market a variety of rapid cook solutions" and have a substantial cooking facility in Texas. Many of our team practices are hosted there as their test kitchens are equipped perfectly for our group.
---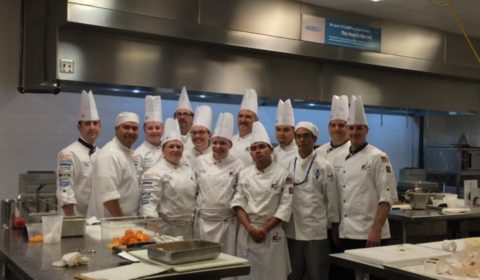 ---
     The students that assist us at their facility are consistently willing, able and capable of helping us to meet our goals during the session. Their hospitality is always warm and includes team meals and lots of coffee! It's one thing to be supported and provided for but when you're well taken care of at the same time, you know you've formed a lasting relationship.
My team and I are extremely appreciative for all that TurboChef has done for us, and continue to do, on our journey to gold.
---
Explore All TurboChef Has To Offer