It was just shortly after I began working at Myers Park when Alex Toska walked in the kitchen with a crate full of truffles. While I picked through four pounds of truffles, smelling, feeling and choosing what we needed at the club that week, I learned a lot about Alex.
Alex's family harvests truffles in Italy. He's a one man business in the Charlotte area as he is the owner, distributor and sales representative all in one! He personally goes to each club and restaurant in the area weekly with a crate of some of the finest truffles.
Before meeting him, I have always had to purchase truffles blindly from a main distributor; never knowing their quality until they reached the club. With Alex, quality is everything. He refuses to sell any truffle that is not up to par; so much, in fact, that if he feels his supply is lacking in quality one week, he simply will not sell them.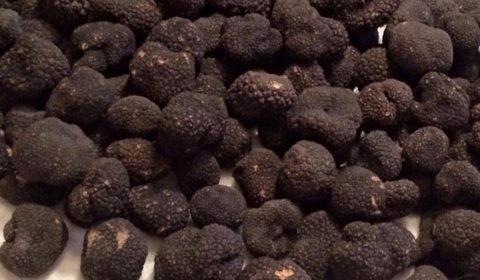 I've never met anyone who cares and supports truffles as much as Alex does. His passion in the product justifies my own interest in purchasing products from the source, versus a main distributor, when available. It's very simple, Alex Toska doesn't believe in second best and so his product comes second to none in the area.
I personally appreciate Alex's dedication and I can imagine anyone who has cooked with or tasted his truffles would feel the same.
---
Explore The World of Toska Truffles
Website Coming Soon!
Follow Toska Truffles on Facebook