It's the night before a long weekend at Team Practice. After a 12 hour work day, Chef Hall comes home to pack everything he'll need for the trip. He'll have 3 pieces of luggage total: One for his clothes and personal items, a crate for his tools and hardware, and another crate to pack with ice and the ingredients the team will use at practice. His personal luggage is nothing compared to the two other creates weighing in at nearly 35lbs each.
"So, I stack both of the crates and then throw my luggage on top of them. The bottom crate has wheels and I attach a dog leash to it so I can pull everything through the airport. There's a non-slip mat in between each item so things don't slip and fall off but it's still a balancing act. It's pretty exhausting actually, but it works."
     This rolling tower of chef gear costs between $120 – $300 depending on the airline to check in.
"But it's all things we need, you know. Once we touch ground at our destination, there's really no time to stop for ingredients or items. We're focused on the food and the goal for the duration of the trip. With such limited time to practice together, it's worth the energy and price to travel with everything. And once we get in the kitchen none of that really matters any more."
     Checking all of his knives and items before carefully packing them, Hall recalls a learning experience while traveling to a Master Chef Practice Session,
"Previously I would just wrap all of my knives in cloth and package them like normal. I decided to use a travel kit especially made to travel with knives on my way to a CMC practice. During the flight, all of my knives came out of the case and the tips broke off in the process. It was lucky for me that it was just a practice and not the actual exam."
All of the 2016 Team USA Chefs go through this process for each practice (Typically, one weekend of every month).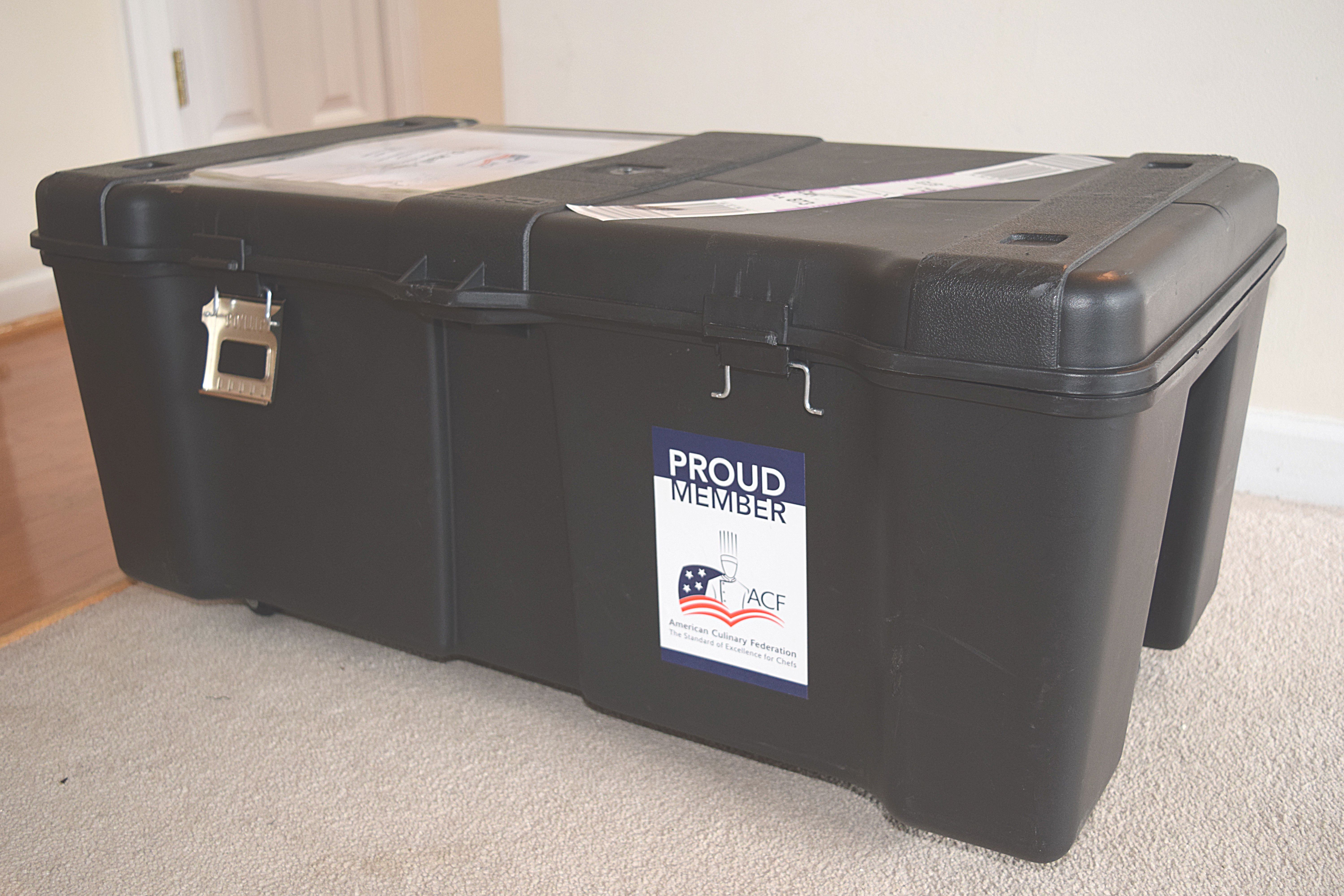 Packing properly is a crucial first step in any competition. It's something you want to have planned out and perfected before you actually have to do it. A set of broken knives or a forgotten item can be a complete make or break for any competitor.
---